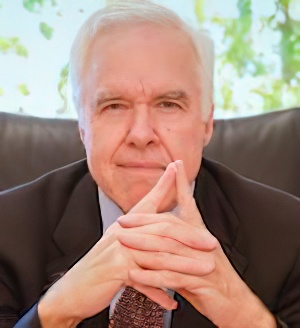 Richard Lutringer
Offices of Richard Lutringer

Click here to email
Click for Full Website
Locations in New York and Palm Springs, CA
USA
917 345.2891
MEMBER OF:

















Description of Practice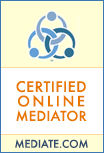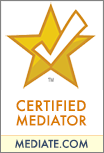 New York Office
45 Rockefeller Plaza
Suite 2000
New York, NY 10111
California Office
777 East Tahquitz Canyon Way
Suite 200
Palm Springs, CA 92262
Richard Lutringer spends several weeks each month in each of his offices. He mediates both family and commercial disputes, including those arising out of the organization, operation and dissolution of corporations, partnerships, limited liability companies and joint ventures.He has successfully mediated employment,probate, real estate and family business disputes. He also mediates divorce and custody matters.
Professional Background
Mediator of disputes involving commercial, real estate, inheritance, probate and business divorce, business owner exits, family business succession and sibling management issues. Marital divorce involving complex business assets. Previously served as law firm partner with major international law firms.
Experience
Mr. Lutringer is certified as a commercial mediator and/or on the Panel of Mediators of the Centre for Effective Dispute Resolution (CEDR), the International Mediation Institute (IMI), the American Arbitration Association (AAA), the International Institute for Conflict Prevention and Resolution (CPR) and the National Association of Distinguished Neutrals (NADN), as well as the rosters of several state and federal courts.
Degrees
A.B. College of William & Mary
J.D. Cornell University Law School
M.C.L University of Chicago Law School Over 300 hours of advanced dispute resolution training and family business advising (FFI)
Training
| | | |
| --- | --- | --- |
| Dates | Trainer(s) | Title |
| 2006 | Quinnipiac/U. of CT. | Mediation Skills Training / 40 hours |
| 2006-2008 | ACR/AAA Advanced Commercial Mediation Institute | Advanced Comm. Med. Institute/43.5 hours |
| 2007 | Int. Institute for Conflict Prevention and Resolution (CPR) | Advanced Mediation Training /17.5 hours |
| 2007 | Lombard Mennonite Peace Center | Mediation Skills Training /36 hours |
| 2009 | Center for Mediation and Law | Mediation Intensive Training /40 hours |
| 2007-2011 | NY Unified Court System | CDRCP Advanced Mediation Training / 18 hours |
| 2010-2011 | Center for Mediation and Law | Various Advanced Trainings / 35 hours |
| 2012-2021 | See LutringerADRconsulting.com | 300+ hours of training |
Approach
Richard helps parties resolve disputes using appropriate tools of a facilitative mediator with substantive experience, including reality testing and in depth caucus with each party as to their legal position and underlying interests. In pre-mediation meetings with each side he will familiarize himself with the positions and interests of each party.He occasionally uses mediator proposals to bridge gaps when faced with an impasse.
Fees
Information on fees is available on request.
Other Information
Online mediation training and experience.
Areas of Practice
Adult Family
Art
Automotive
Boundary Disputes
Business
Civil (general)
Commercial
Community
Contracts
Cross Cultural
Divorce (all issues)
Divorce (parenting)
EEOC
Elder
Employment
Environmental
Estate Planning
Faith Based
Family
Franchise
HOA
International
Landlord - Tenant
Marital Mediation
Online Civil
Online Family/Divorce
Online Mediation
Online Workplace
Partnership
Probate
Professional Fees
Real Estate
Securities
Sexual Harrassment
Technology
Workplace
Professional Services
Mediator
Mediation Trainer
Conflict Coach
Mediating Lawyer
Facilitator
Online Mediator
Systems Designer
Counselor
Mediator-Arbitrator
Mediation Consultant
References available upon request.
This dispute resolution professional keeps professional liability insurance.