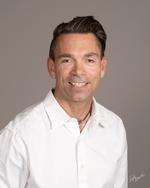 John E. Jackson
Ascend ADR

Click here to email
Click for Full Website
Kansas City, MO 64113
USA
2627061864
MEMBER OF:





Description of Practice
The focus of my legal career is the field of alternative dispute resolution, including mediation, arbitration, and settlement allocation and distribution services. I have unique experience in the design and implementation of mass tort and complex resolution programs, including Yaz/Yasmin®, Trasylol®, Renu w/ Moistureloc®, Phenylpropanolamine, and Baycol®. I am the Court appointed Settlement Special Master in In Re: Taxotere (Docetaxel) Products Liability Litigation, MDL 2740 and In Re: Davol, Inc./C.R. Bard, Inc., Polypropylene Hernia Mesh Products Liability Litigation, MDL 2846. I am also a member of numerous alternative dispute resolution organizations, including National Arbitration and Mediation (NAM), Financial Industry Regulation Authority (FINRA), American Bar Association Section of Dispute Resolution, Association of Missouri Mediators, Kansas Bar Association Section of Alternative Dispute Resolution, Mediation and Assessment Program for the United States District Court for the Western District of Missouri, and Jackson County Circuit Court Mediation Program.
Professional Background
Jackson Schreiner LLC,
Shook, Hardy & Bacon LLP,
Employers Reinsurance Corporation (Swiss Re),
Baker, Sterchi, Cowden & Rice LLC,
Office of the Missouri Attorney General,
Deacy & Deacy LLP,
Missouri Court of Appeals
Degrees
University of Missouri-Columbia School of Law, JD (1989),
University of Missouri-Columbia, BS Sociology (1986)
Fees
From hourly and block rates to flat fees, John provides a variety of traditional and non-traditional payment structures to meet the needs of his clients.
Areas of Practice
Accidents
Agriculture & Ranching
Automotive
Business
Civil (general)
Civil Rights (discrimination)
Commercial
Contracts
Education
EEOC
Employment
General
Health Care
Insurance
Landlord - Tenant
Legal Malpractice
LGBTQ
Medical Malpractice
Online Civil
Online Mediation
Online Workplace
Personal Injury
Products Liability
Railroad
Workplace
Professional Services
Mediator
Strategic Planning
Counselor
Mediation Consultant
Online Mediator
Representational Lawyer
Mediating Lawyer
Arbitrator
Mediator-Arbitrator
Collaborative Professional
Facilitator
References available upon request.
This dispute resolution professional keeps professional liability insurance.