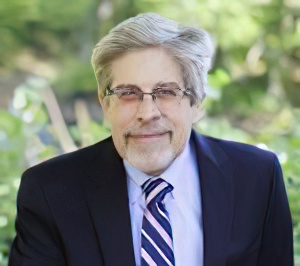 Michael L. Leshin
Goldman & Sidgwick, LLP

Click here to email
Click for Full Website
8E Pleasant Street, First Floor
South Natick, MA 01760
USA
7814891555
Fax: 781-489-1548
MEMBER OF:



Description of Practice
I have worked as a divorce mediator for 30 years. I'm now expanding my practice to include ombuds and facilitation work. In 2012, Governor Patrick appointed me to serve as the Facilitator for a Working Group he convened to review Massachusetts' custody statute. For two years I facilitated this process; involving over 20 family law professionals: Judges, Lawyers, and Psychologists as well as parents. We presented the Governor with a comprehensive proposal with regard to revamping our custody statute so as to use decision making responsibility in lieu of legal custody, residential responsibility in lieu of physical custody, and parenting time in lieu of visitation. I am a member of the International Association of Facilitators.
Professional Background
In 1998, after having worked as a family law attorney and mediator at Hemenway & Barnes for 14 years, I formed the law firm of Ginsburg & Leshin, LLC. I transitioned my practice in 2021 from Ginsburg & Leshin, LLC to becoming Of Counsel at the law firm of Goldman & Sidgwick, LLP
Experience
Over the past thirty years I have mediated hundreds of divorces; many involving complex financial issues. I have also served as a conciliator, arbitrator, and case evaluator. I am in the process of expanding my practice as a neutral to providing services as a facilitator and ombuds.
Degrees
B.A., Theatre Arts, Brandeis University, 1975 J.D., Boston University School of Law, 1982 M.C.R.P., Kennedy School of Government, Harvard University, 1982
Training
| | | |
| --- | --- | --- |
| Dates | Trainer(s) | Title |
| 1989 | Divorce Mediation Training Associates | Basic Mediation - 40 hours |
| 1992 | Divorce Mediation Training Associates | Advance Mediation Training 10 hours |
| 2015 | Essential Partners | Facilitation Program - 10 hours |
Approach
I approach mediation as a facilitative process; not evaluative. As the need arises, I will provide couples with options of how to resolve particular issues. And, as well, I can provide couples with the "shadow of the law" -- sometimes rather clear, sometimes rather diffuse -- in service of helping them find a resolution of the issues they need to address. I pride myself on being empathic and concise. Through three decades of practice, I am able to help couples navigate complex financial and parenting issues. If juggernauts arise, I offer couples the option of transitioning to a five-way process with lawyers participating
Fees
My hourly rate is $485 and, absent any unusual circumstance, would request a $5,000 retainer.
Other Information
I am the proud recipient of the 2013 John Adams Fiske Award for Excellence in Mediation presented annually by the Massachusetts Council on Family Mediation (MCFM). For over 20 years I have authored "The Massachusetts Family Law Sourcebook" for MCLE. This year I am delighted to co-author it with Attorney Gina Calabro, of Brick, Jones, McBrien & Hickey, LLP. Over the past 3 decades I have lectured on tax, mediation and family law issues for MCFM, Massachusetts Continuing Legal Education, Boston Bar Association, Mediation Works, Inc., Community Dispute Settlement Center, Suffolk University Law School, Boston College Law School and Boston University School of Law. I am fluent in French and Dutch.
Areas of Practice
Professional Services
Mediator
Mediator-Arbitrator
Mediation Consultant
Ombud
Mediating Lawyer
Online Mediator
Advanced Mediation Trainer
Facilitator
References available upon request.
This dispute resolution professional keeps professional liability insurance.